Fast Economic Facts
GDP (2015):
US$ 60.2billion
Real GDP Growth Rate (2015)
4.4%
GDP per-capita (2015)
US$ 15,672.40
Inflation (2015)
0.4%
GDP - composition by sector
Industry - 52%.
Services - 46.6%
Agriculture - 1.4%
Fast Trade Facts
Total exports (2015):
US$ 39.1 billion
Major Exports:
Oil and Gas, re exports, animals and animal products, metals and chemical products, rubber and plastic products, textiles
Principal export destinations:
China, UAE, South Korea, Taiwan, Australia (28th)
Total imports (2015):
US $ 25.1 billion
Major Imports:
Automobiles and machinery, food, livestock, manfactured goods
Oman's principal import sources:
UAE, Japan, China, India, Australia (20th)
Oman's merchandise trade with Australia (2015)
US$ 543 million
Major Oman imports from Australia:
Passenger motor vehicles
Wheat
Live animals
Meat
Milk, Cream

Major Oman exports to Australia:
Fertilisers
Plastic plates, sheets & film

The Sultanate of Oman is forging confidently ahead towards comprehensive and sustainable development achieving remarkable growth in all areas of its economy in recent years. Oman has been encouraging market-oriented policies and private sector development as the mechanism for prosperity and growth. Oman furthermore encourages foreign capital that enhances the development of the country. There are an ever growing number of reasons and incentives to do business in Oman as such it is no wonder that it is fast becoming a most promising and attractive business market.
Why do Business in Oman?
Current investors and businesses in Oman are enjoying a free market and a very open and healthy economy, there are a number of reasons and incentives why Oman is among the world's most promising business destinations, including:

Political stability
Currency stability
Excellent Strategic location
Many nationals can obtain visas upon arrival including Australians
Grand Arab Free Trade Zone
Unified GCC Custom Tariff
WTO membership
Freedom to transfer capital and profit
Customs exemption for machines, equipments and raw materials of industry
No tax for personal income
12% tax rate for all businesses including branches and permanent establishments of foreign companies for foreign branches
Guarantee for Omani origin exports against commercial and political risks.
For further reasons of why to invest in Oman please visit the 'investment incentives' section in the Oman Chamber of Commerce & Industry website here.
or
Ithraa has an overview of doing business in Oman, which can be viewed here
Current Business Opportunities
Ithraa has created a list of the general sectors where there are current investment opportunities. Such areas include Infrastructure, Marine, Automotive, Tourism and Information Technology sectors to name a few. For the current list of investment opportunities and more information about business in Oman click here.
The Oman Tender Board is an excellent place to search for tender opportunities available.
Success Stories
Ithraa has created a few short clips on successful stories that can be viewed here 
Useful Publications
The Oman member firm of BDO International published a useful document titled 'Doing Business in Oman 2013.' It describes the business environment for anyone thinking of setting up and running a business in Oman.
The World Bank has published a comprehensive document titled 'Doing Business 2014' This in-depth publication canvasses the regulations of doing business in Oman.
Bayliss Associates under the auspices of the Council of Australian–Arab Relations and the Australian Arab Chamber of Commerce have published a business guide on Oman. Whilst a few years old this report still is helpful in giving a brief overview and advice on undertaking business in Oman.
Useful Contacts
Ithraa formly know as The Public Authority for Investment Promotion and Export Development (PAIPED) or the Omani Centre for Investment Promotion and Export Development, (OCIPED) is a government institution established in 1996, that aims to promote foreign investment in Oman and develop Oman's export capabilities.
P.O.Box 25 Wadi Kabir, Oman
Tel: (00968) 24623300
Fax: (00968) 24233336
www.ithraa.com
The Oman Chamber of Commerce and Industry began operation in 1973. It was established to assist and encourage the private sector to set up and execute industrial, agricultural and commercial development projects. The chamber undertakes wide ranging activities both within Oman and internationally.
P.O. Box 1400
Postal Code 112, Ruwi
Sultanate of Oman
Tel: (00968) 24707674/84/94
Fax: (00968) 24708497 / 24704041
E-mail: occi@chamberoman.com
www.chamberoman.com
The Australian Trade Commission (Austrade) is the Australian Government's trade and investment development organization, which operates under the Australian Department of Foreign Affairs and Trade portfolio. Austrade is well established throughout the Gulf and has a part time office based in Muscat. Please find below Austrade contact details based within the Australian Consulate General in Dubai.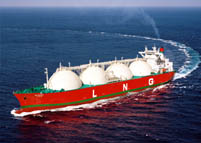 Austrade
Tel: 13 28 78 (Australia only)
E-mail: info@austrade.gov.au.
Australian Consulate-General
Level 25, Bur Juman Business Tower
Khalifa Bin Zayed Road
Dubai
Tel: (97 14) 508 7100
Fax: (97 14) 355 1547
Website: www.austrade.gov.au
The Australia Arab Chamber of Commerce and Industry Inc. (AACCI) was founded in 1975 and operates with the full support of the Department of Foreign Affairs & Trade and Austrade. The Chamber is recognised as the peak business Association for Companies dealing with Arab League Countries. AACCI has an office in each Australian state and their contact details can be found on their website. Contact details for their head office are:
24 Brisbane Avenue Barton
ACT 2600 Australia
Tel: 61 2 6270 8037
Fax: 61 2 6273 3196
Website:   www.austarab.com.au
Enquiries
For more information about how to invest or trade in either Oman or Australia, please contact the Australia Oman Business Council: aobc@oman.org.au